Unboxing Pictures – Vaterra Twin Hammers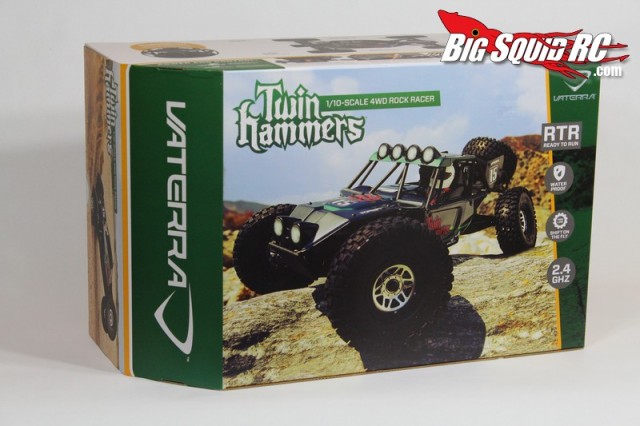 The Vaterra Twin Hammers has proven to be the most anticipated release of 2013. The combination of tough scale appearance and smart features seems to have everyone looking at the Twin Hammers. Below you'll find all of our unboxing pictures for the Twin Hammers, from top to bottom, from front to rear, you can see the Twin Hammers in all its glory before we bash the daylights out of it. Check out the official Twin Hammers page on the Vaterra website for more information.
We have 29 unboxing pictures in all, including size comparison shots between the Twin Hammers, a 2.2 crawler, a Losi SCB, and an Axial EXO. Click the "read more" button to see all the pictures.