Unboxing – RC4WD Trail Finder 2 Truck Kit w/Mojave Body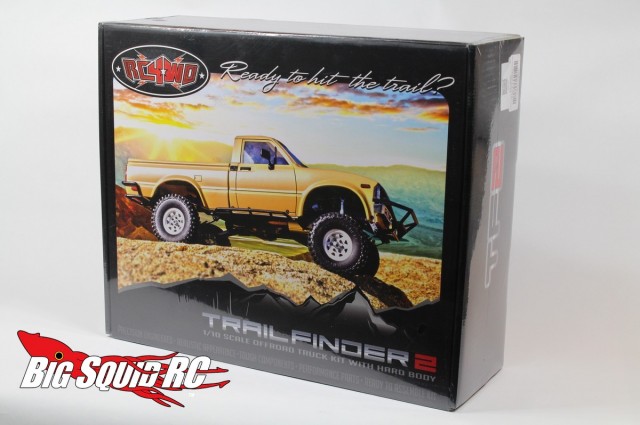 As you can see by the pictures, we are in the midst of reviewing our very first RC4WD truck. This particular truck is the Trail Finder 2 with Mojave body and so far we are very impressed. The Trail Finder 2 comes with perhaps the best packaging we've seen, they make a real presentation out of all the parts in the kit.
Also of note, it may be called a kit, but many of the major components, like the tranny, shocks, and axles, are pre-built. We were also quite impressed that nearly all the parts are real metal, there simply isn't much plastic to be found in the chassis components. When we first picked up the box we couldn't believe how heavy it was, hopefully all the metal parts make the truck extra tough.
We just received the Trail Finder 2 today so look for our full review in about 3 weeks. Until then, enjoy the unboxing pictures and you can click This Link for complete information on the RC4WD Trail Finder 2. If you are already wanting to put one in your rc garage, RC4WD products are distributed by Horizon Hobby, making it easy for most local hobby shops to get one in for you.