Unboxing – Revell Dromida RC 1/18th Series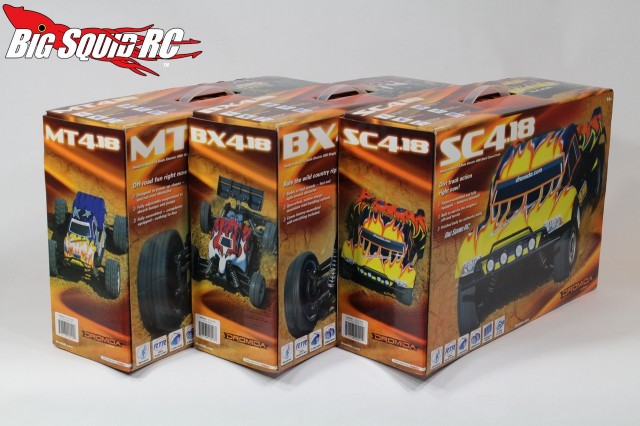 We recently received the entire line-up of the new Dromida vehicles from Revell. The new Dromida line consists of three 4wd 18th scale electric machines- the MT4.18 Monster Truck, SC4.18 Short Course Truck, and the BX4.18 Buggy. These are aimed right at the basher market, are based off the same platform, and come with an affordable price point. Take a look at all the galleries to see what it looks like to crack the boxes open, and what each of the vehicles look like from nose to tail.
Our reviews for the Dromida line-up are coming soon, until then hit up This Link for more information over on the Dromida website.
Click Here to view more unboxings on BigSquidRC.
Click the "Read More" button to see six more unboxing galleries of the new Dromida line-up.