Unboxing – Team Durango DETC410 Touring Car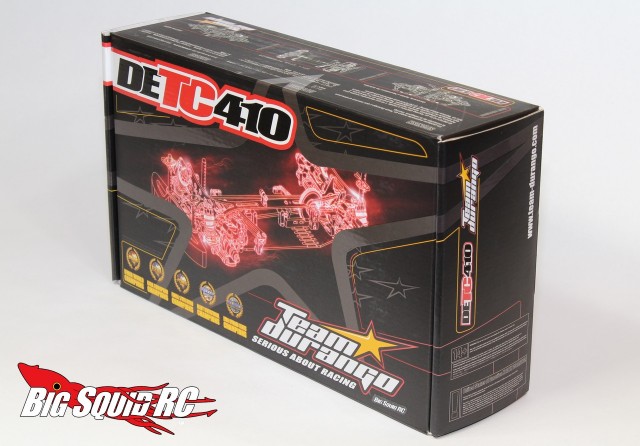 Team Durango, once a tiny, relatively unknown race oriented company, has become mainstream since being distributed by Great Planes. Part of going mainstream in rc is developing a wider product base. While Durango was well known for their uber off-roaders, they never offered anything for the on-road crowd.
Several months ago Durango started teasing a new high-end touring car. That car, the DETC410, has finally hit the market. The DETC410 fits the mold of most Durango products- the latest in engineering, and manufactured from high-end materials.
View below our unboxing pictures for the DETC410. Inside the box you'll find a series of well organized plastic bags, several of which filled with trick looking aluminum and carbon fiber parts. What you won't find inside the box are wheels, tires, or a body. Like most top-of-the-line products, Durango has excluded them so you can use the exact units that best suit your needs. We've included pictures of the Muchmore wheels/tires and PROTOform Mazda body that will be outfitting our test machine.
Our full review of the DETC is still a couple of weeks away, until then you can click This Link to check out more information over on the official Durango website.
Time for the last TGIF Mystery Link of the day!