Unboxing the Atomik RC Brian Deegan 1/18 Rally Car Photos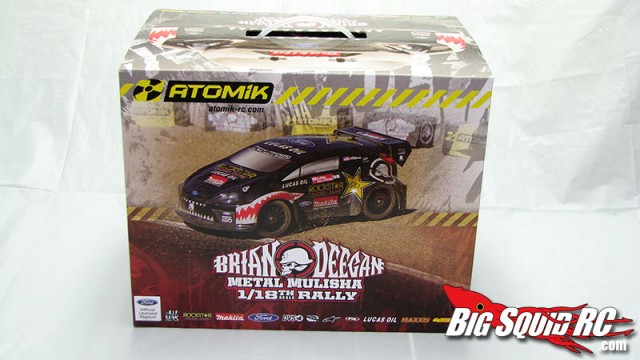 A lot of bashers have been excited about Atomik RC working with Brian Deegan on all their new vehicles. We got our hands on the 1/18 Scale Rally Car and the 1/18th scale Short Course Truck, and wanted to get some pictures posted for your viewing pleasure.
Expect reviews coming soon!
Keep reading to see more pictures and comparison shots of the Rally and Short Course side by side!

That Rally body really makes it look like a much bigger vehicle. We dig it!
Looking for other Atomik RC news? Click that link.