Unboxing the Axial Yeti XL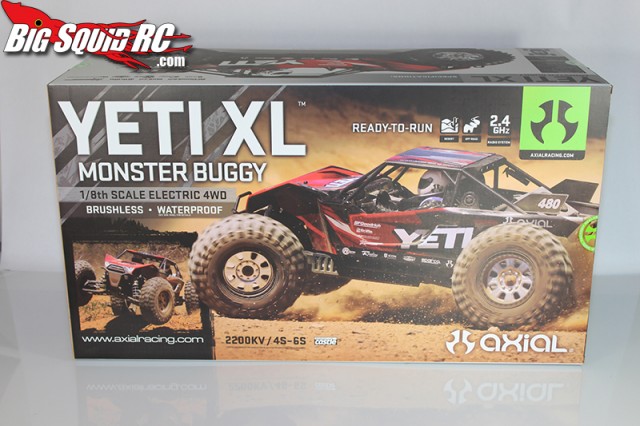 Yep, the review has been posted… but there are a few things that we didn't show that are in the box that we felt needed to be shown. Plus, we didn't show the box in the review. Everyone likes to see what the boxes look like, what they say, etc. So enjoy the unboxing photos of the Axial Yeti XL! A few of us wanted to drive it around with the box on. Something about it was entertaining with the wheels sticking out.
Make sure to hit Read More to see a nice surprise that comes with the XL nobody has mentioned yet…

That's right, the skull heads are back, and bigger than ever! The driver skeleton skulls look awesome, and they are huge compared to the ones that came with the SCX10 Deadbolt. It's cool to see Axial taking the time to include some details like this to let us customize our ride a little more.
The part number for the YETI XL is #AX90032, and it has a street price of $699.
Pre-Order: Click Here to get one of the first!
We don't have the actual ship date, but it should be available soon. More information is available on the Axial Website.
Miss the review? Check it out here.
To find more Axial news on BigSquidRC This Is The Link for you.