Unboxing the Durango DESC210 RTR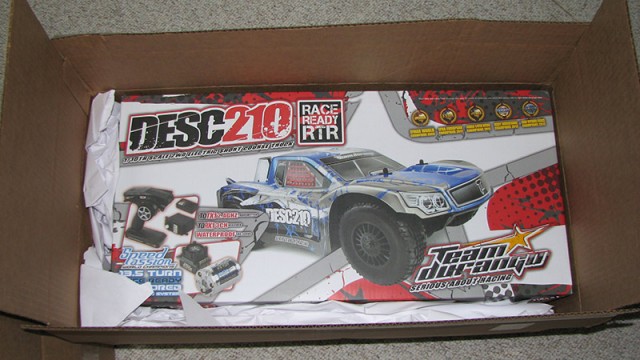 Way back when we posted in our rumor mill about the Team Durango RTR editions, more than a few people got excited. Well, we finally got our hands on them! Up first is the Durango DESC210 Short Course Truck. In person that read is as bright as it looks in the pictures. You will have no problem spotting this thing on the track or at your bash spot!
We are looking forward to seeing what sort of beating it can take, and what type of power that Speed Passion combo can put out. Review coming soon!
More pictures after the break, keep reading…
Looking for more Team Durango News? Hit that link.