Unboxing the DuraTrax DXR 500 Motorcycle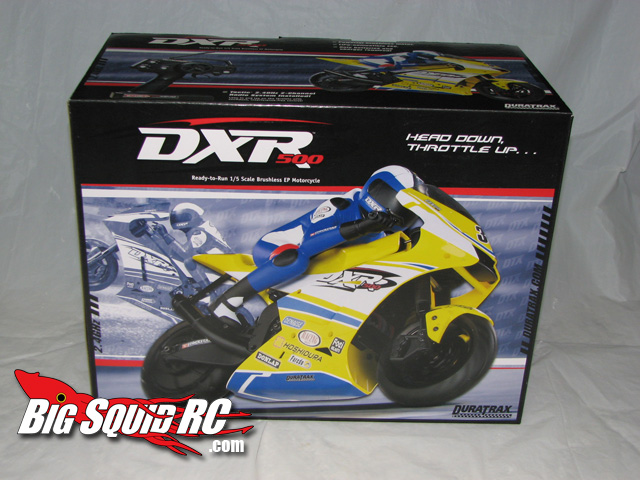 We recently got a Duratrax DXR 500 1/5 scale Motorcycle that we will be putting to the test soon. Before the beatings testing starts, it's time to get a few unboxing photos to remember what it used to looks like.
Make sure you head over to Duratrax.com for more info!