Unboxing the Electrix RC Ruckus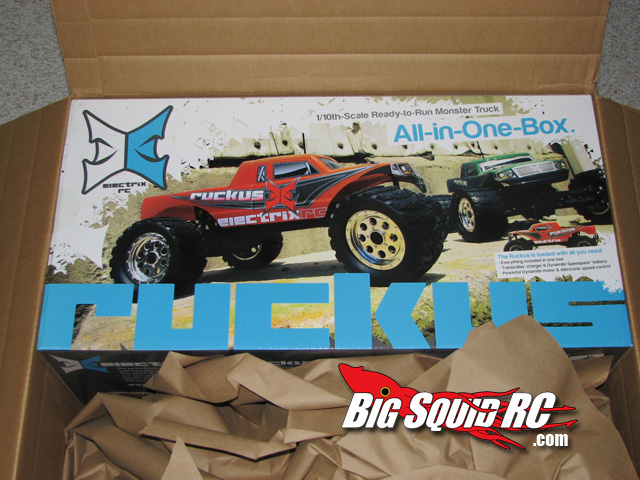 So we just got our Electrix RC Ruckus in the office for review. Seemed only appropriate to do our traditional unboxing photos. Quick first impression, the truck is geared towards the budget minded bashing crowd. It comes completely RTR with battery and it even has a extra set of radio crystals in case you end up on someone else's channel. The only thing that worries me out of the box, that front bumper is looking small and hidden behind those big front wheels. Looking forward to putting it to the test, watch for a review in the near future!
Hit the Electrix RC website for more info.