Unboxing the Flyzone Super Cub RTF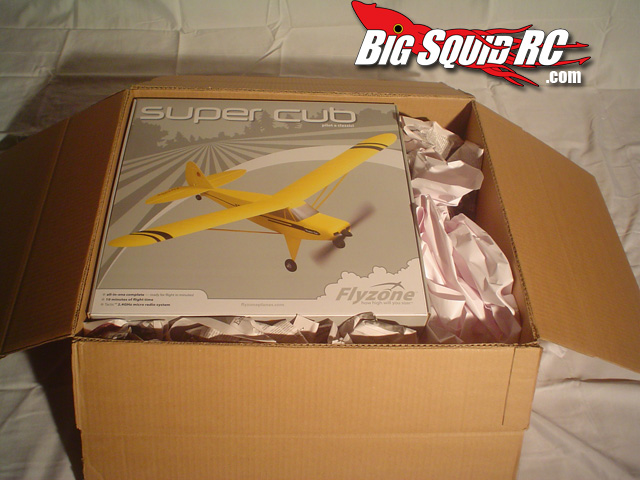 So you may have noticed a couple of ads for some planes lately. This is one of those cross-overs that I think a lot of us bashers sort of secretly dabble in now and then. Wrench and I have been out with our resident super pilot 3DBill to try and fly now and then, and we all own at least one or two heli's, so we figure we'd see if any of our readers have a interest in some flying as well. So expect a full review of the Micro Super Cub RTF to come shortly, but for now enjoy the pics.
Something worth mentioning. I never really thought about how light these things are till 3DBill pointed out the fact that WITH battery the plane weighs about the same as 5 quarters! That is mind blowing to me.
More pictures including the weigh in.. keep reading

You can check out the Super Cub page on the Flyzone Website or on TowerHobbies.
Turned comments on just to see if anyone has any thoughts, so we do some plane stuff once in a while?