Unboxing the HPI Savage X 4.6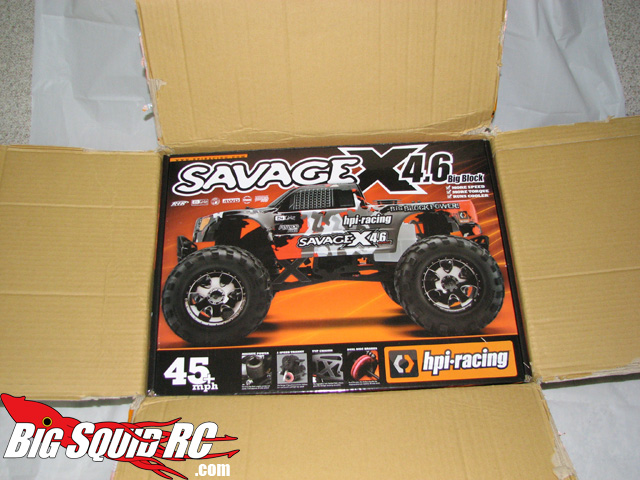 We just got the new HPI RTR Savage X 4.6, and of course we had to do an unboxing before we go beat up on it! Glad to see the 2.4Ghz radio as well as a ton of batteries for the radio, receiver and starter! We are looking forward to some nitro monster truck action! Enjoy the pics!
Hit the HPI Racing website for more info.