Unboxing The Kyosho NeXXt Buggy ReadySet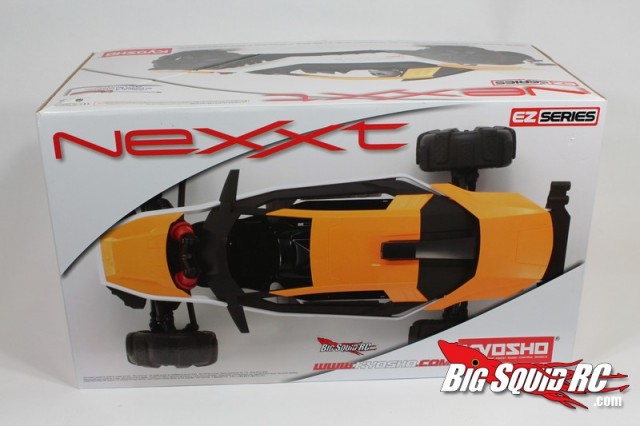 We have been anxiously awaiting the arrival of our Kyosho NeXXt Readyset, lo and behold it has finally hit our doorstep. At a quick glance there are a couple of things that stand out- the body is made out of hard plastic instead of polycarbonate, and it takes 6 screws to remove the body. Our complete review of the Kyosho NeXXt buggy goes up in just over a week, will this unique looking buggy prove bash worthy or will it go home in bucket? Find out Tuesday December 4th on our front page.
Hit the "read more" button to view all the unboxing pictures, and hit THIS link for more Kyosho news right here on BigSquidRC.