Unboxing the Thunder Tiger Mini Cooper WRC Rally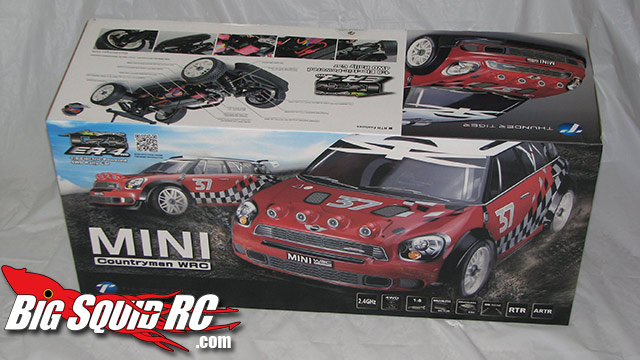 With Rally cars being all the rage suddenly, we also got our hands on the new Thunder Tiger 1/8 ER4 G3 BL RTR Mini Cooper Countryman.
Don't let the Mini Cooper appearance fool you because this beast is based on the Thunder Tiger MT4 we awarded Bash Vehicle of the Year to in 2011! If there is going to be a rally car war, the folks at Thunder Tiger have a vehicle that will be tough to beat.
We have lots more Thunder Tiger news HERE, and unboxing photos HERE.