Unboxing The Vaterra Kalahari 14th Scale 4wd Desert Raider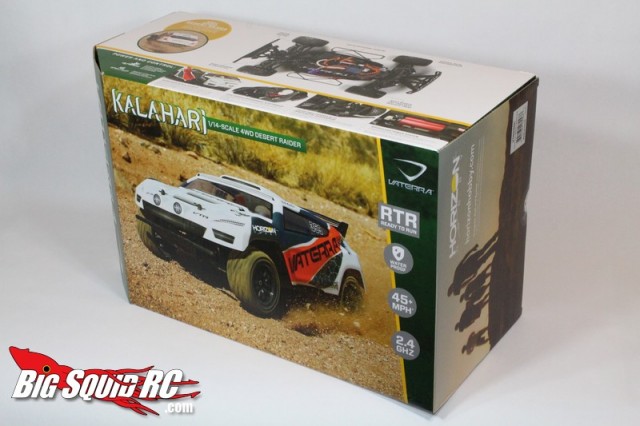 We showed you unboxing pictures of the new Vaterra Kemora yesterday, today we are posting unboxing pictures of the Vaterra Kalahari. The Kalahari is much like the Kemora because it sits on the same 14th scale Vaterra platform, but differs with its larger tires and desert style body.
Like the Kemora, the Kalahari body is exceptionally well done. You can tell a lot of time was spent making sure it looks just as good as its full scale counterpart. Under the hood is the shaft driven 4wd system and Dynamite brushless set-up. The Ni-MH battery is easily accessed by removing the under-tray, which is attached by velcro, and two body clips on the battery bar.
Our full review for the Kalahari will go up next week, until then, click the "read more" button to see all 4 of our Kalahari unboxing galleries. Check out THIS link for more Vaterra news right here on BigSquidRC.