Upgrading Your RTR Axial SCX10: Stage 1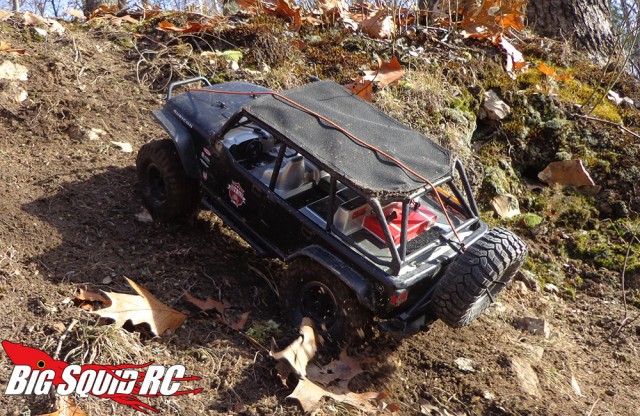 So you're the proud owner of a brand new ready to run Axial SCX10. Congrats, the truck is a lot of fun right outta the box! If you are like most people I know though, the first thing you'll do (after giving it a test drive, of course) is hop on the internet, go to your favorite r/c forum/facebook page, and start a "I have a brand new SCX10 what should I upgrade first PLEASE HELP ME!" thread. It's ok, we've all been there. I remember my first foray into scale 4×4's and how overwhelming it was. Fret not, dear reader, for I am here to start a recurring feature on the upgrade path you should take. While this is obviously just one Joe Schmoe's opinion, I've owned 5 SCX10's (2 currently) and have gone through the rigamarole plenty of times myself.
For "Stage 1" I'm going to limit the upgrade budget to just $20 because you most likely just dropped 300-400 dollars on that shiny new SCX10 and may not have much dough left over. Click read more to check it out.
Aluminum Steering Links – $20
In my opinion this is the biggest bang for the buck upgrade you can make right off the bat. The plastic steering links the truck comes with are super bendy and while this can stop servo damage or save a steering knuckle, it makes for a very unpredictable truck on the rocks. Once your steering rod bends the first time it's going to keep doing it more and more as the plastic becomes more flexible. Throwing down 20 clams is a small price to pay to avoid total loss of steering when the going gets tough. There are many aftermarket aluminum steering kits available for the SCX10, but I like the Axial kit the best (#AX30426) because it includes everything you need and many hobby shops keep it readily in stock.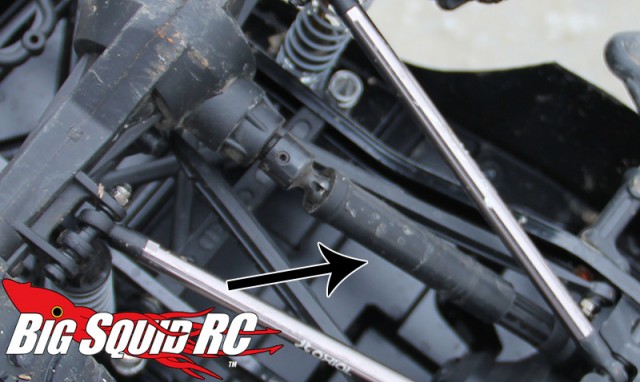 Flip Your Driveshafts – FREE
This is a free mod and only takes a minute. The truck comes with the driveshafts installed spline down. You simply reverse this to let the splines ride higher, thereby letting the smooth half make contact with the majority of rocks/debris. This keeps your splines from getting gnarled up and can drastically lengthen the lifespan of the stock Wild Boar shafts.
Remove the Shock Bump Stops – FREE
Another free mod and this will net you some extra suspension travel. The shocks come with little rubber bump stops installed which are easy to remove. Sorry for the lack of a pic but none of my vehicles have them anymore. Anyways, you can take the bottom of the shocks apart to remove them intact…but if you're like me then just take a hobby knife and slice them off. You just have to compress the springs with pliers to have access to the rubber piece. It takes about 10 seconds per shock to do it this way and no dis-assembly is required.
So there you go, for 20 dollars and minimal work you have a truck that works well and can hold a line. I feel that this is a great baseline to start with. When we reconvene for part 2 the budget will jump up to about $100 and we can really start to bulletproof the rig. See ya then!
Hit up This Link to head over to the Axial website, or Click Here for more Axial news on BigSquidRC.