Vampire Racing released two new LiPos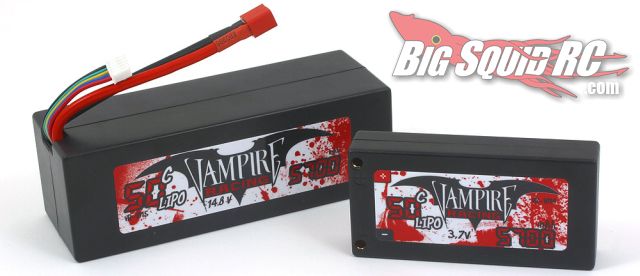 Vampire Racing has a couple new LiPo packs for your combustion consumption today.  These two new setups are targeted at 1/12 scale racers and 1/8 scale electric racers.  Both batteries are 5700 mAh and "rated" at 50c, but one is a 4s brick and the other is a 1s pack.  Both feature a hard case and fancy graphics.
No price was mentioned, but they should be available now.  Check out the Vampire Racing web site for some more info.