Vaterra RC 2012 Chevrolet Camaro ZL1 V100-S 1/10 RTR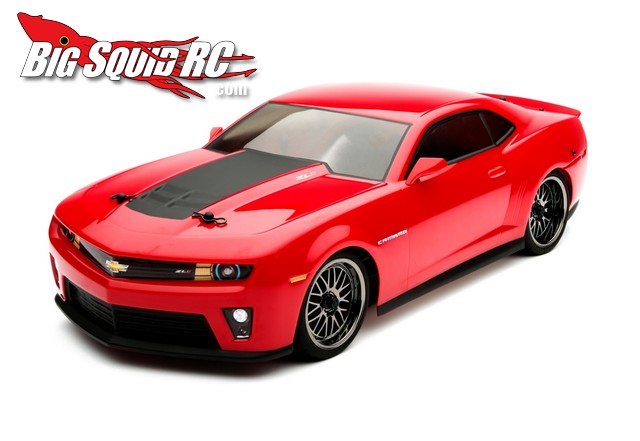 When the Vaterra RC line was announced certain BigSquidRC staffers were extra stoked to see they had on-road cars as well. One of their on-road cars is the 2012 Chevrolet Camaro ZL1 V100-S, a very trick looking 10th scale 4wd car. Combine cool scale looks with 4wd and water-proofing and you should have a great bash machine for your local cul-de-sac. Some of it's features and specifications include-
* Versatile V100-S chassis
* Officially licensed 2012 Camaro ZL1 body
* Shaft-driven 4WD
* Sealed differentials
* Low CG, double wishbone suspension
* Universal body mounts
* Realistic exhaust, mirror and hood details
* Realistic low-profile tires and 59mm wheels with brake details
* Waterproof electronics
* Dynamite power system with Li-Po ready ESC
* Spektrum DX2E 2.4GHz transmitter with batteries
* Dynamite 6-cell 7.2V 1800mAh Ni-MH battery
* Dynamite 2A Ni-MH AC peak charger
* Tire diameter- 2.76 in (70mm)
* Height- 4.41 in (112mm)
* Width- 7.76 in (194mm)
* Wheelbase- 10.25 in (256mm)
* Part #VTR03007
The Vaterra Camaro is expect to hit hobby shop shelves in early April and sport a street price of $279. Check out the Vaterra RC Website for more details.
We have more Vaterra RC news right HERE on BigSquidRC.
Check out the video below of the Vaterra 2012 Camaro in action!