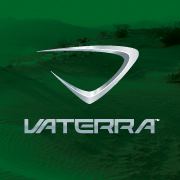 The all new product line-up from Horizon Hobby is called Vaterra RC. Vaterra is said to be Adventure Driven and their initial product line-up includes 4 electric off-road vehicles and 3 on-road machines. Vaterra is- "It is a shared passion for motorsports and radio control. Extreme performance and extreme places. Cars and trucks that look and drive just like the real thing. Most of all, it's about gathering friends, grabbing the vehicle and having the time of your life.", which sounds great to us! Vaterra looks to be a great basher friendly line-up of vehicles.
The off-road line-up includes-
Glamis Uno Single-Seat Buggy RTR 1/8- $439
Twin Hammers 1.9 Rock Racer RTR- $399
Kemora 4WD Rallycross 1/14th RTR- $289
Kalahari 4WD Desert Raider RTR 1/14- $289
The on-road selection includes-
2012 Nissan GTR V100-S 1/10 RTR- $279
1969 Chevolet Camaro RSV100-S 1/10 RTR $279
2012 Chevolet Camaro ZL1 V100-S 1/10 RTR $279
We will be posting more information and pictures for each of the new Vaterra vehicles later today, until then, hit up the official Vaterra Website to check out all their brand new vehicles.
Check out THIS link for more Horizon news right here on BigSquidRC.