Vaterra Twin Hammers Recalled By Horizon? (Rumor Mill?)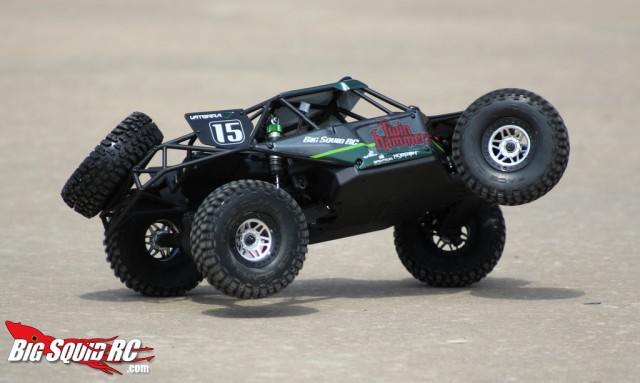 So I opened up the old email box this evening and I had several emails asking if I knew what was up with the Vaterra Twin Hammers being recalled. I thought the first letter was just someone messing around, but then after the third similar email I decided to do a little contacting myself! After a few phone calls, a friend emailed me a letter that was apparently sent to all retailers.
"Dear Retailer:
You are receiving this notice because you purchased one or more of the following Horizon Hobby products.

VTR03000 Twin Hammers 1.9 Rock Racer RTR http://www.horizonhobby.com/products/twin-hammers-1-9-rock-racer-1-10-rtr-VTR03000

VTR234004 Front Rocker Arm Set: TWH http://www.horizonhobby.com/products/front-rocker-arm-set-twh-VTR234004

VTR334002 Rocker Set Aluminum: TWH http://www.horizonhobby.com/products/rocker-set-aluminum-twh-VTR334002

Due to an intellectual property dispute regarding U.S. Patent No. 7,887,074, owned by Traxxas LP, Horizon Hobby is requesting that all retailers with effected items received before June 8, 2013, return unsold product to Horizon. Offering to sell and selling the effected items may expose you to a claim of patent infringement.Contact Horizon Hobby Customer Service to set up a return for credit. (All effected items shipped after June 8, 2013 have had the rocker arm modified.)

Revised product will be available shortly and any backorders will be filled with the modified product. "
We never like hearing about stuff like this, but it happens. We'd file it under the rumor mill, but a bunch of my sources have confirmed it. At least it's only a recall from hobby shop stock. Since we don't know any of the details yet, I will hold off on any comments. Hopefully Vaterra can make a quick fix and get them back out on the shelves!
Have you seen our review of the Vaterra Twin Hammers?
Looking for more Vaterra news? Click HERE to find more right here on BigSquidRC.