Venom Bags your Spektrum DX3R/S!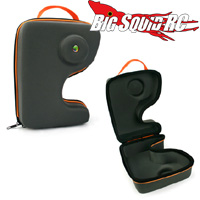 Venom has designed a case exclusively for your Spektrum DX3R/S. Lightweight (9.5oz), formed and fitted for either right or left handed transmitters this will fit your needs. Color coordinated design will protect your investment for many wins down the road!
Stop by Venom for detail and try to catch them on the shelves soon!