Venom Gambler Unboxing Pictures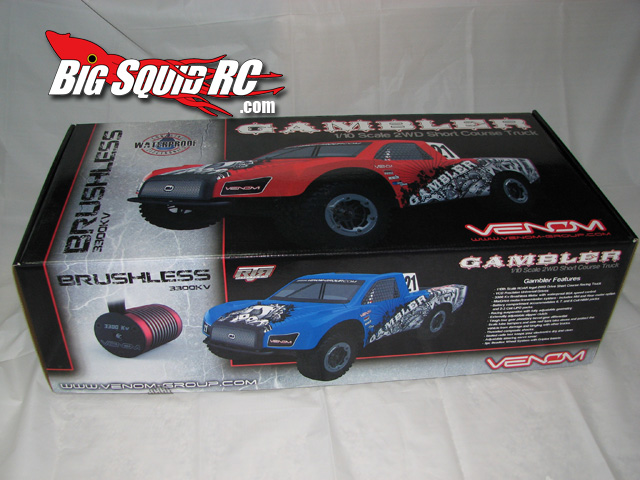 We have been waiting around the office a long time for these trucks! The Venom Gambler Brushless and Brushed version have finally shown up in the office, and we can't wait to get them tested! Out of the box they have a pretty solid feel. They are identical except for the motor and speed control and the rubber mud flaps were a nice touch. Here are the unboxing pics, watch for the review coming soon as we put these trucks to work!
Click through to check out the brushed version!

Visit Venom-Group.com for details on the trucks.