Venom Group Safari Creeper 1:10 RTR Crawler Shipping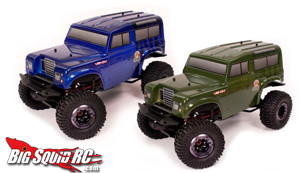 Crawler fans have been waiting to find out how the Venom Safari Creeper is going to do on the trails, and now they can find out for themselves! The 1/10 RTR Crawler comes with a pre-installed dig system, 35T 550 brushed motor and FM radio.
Visit Venom-Group.com for details.