Venom Has Three New LiPos
New from Venom are a couple of new lipo batteries. I think a lot of people have been waiting for this first one. It's a 15C 2S 250mah 7.4v LiPO for the Losi Micro 1/24 Scale Rally and SC trucks. I know more than a few people looking to upgrade their Losi Micro batteries and this will be just the thing they have been looking for!
Next up is a 50C 1S 5000mah 3.7v hardcase LiPO designed for 1/12th scale on-road touring cars.
And finally a 50C 3S 2200mah 11.1v Lipo designed for 450 size helicopters or parkflyers. I'm glad to see Venom bringing out more styles of batteries for all sorts of different types of RC and not just the standard 2S stuff.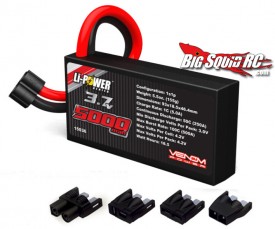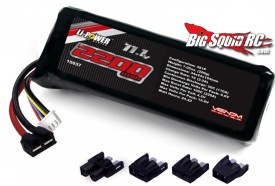 Visit Venom-Group.com for details.