Venom introduces new line of LiFe batteries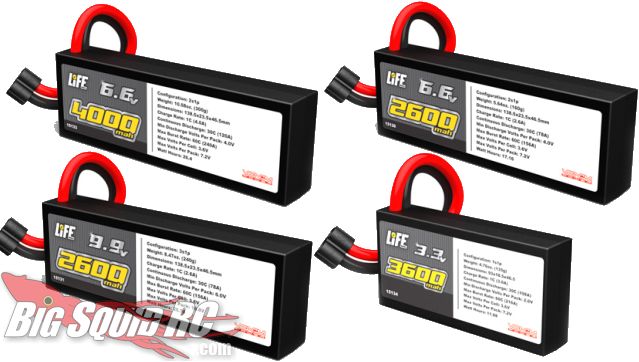 Venom Group is hitching a ride on the LiFe battery bandwagon by introducing their new LiFe-Power line of batteries.  The full set ranges from 3.3v for 1S pan-car drivers up to 9.9v for everybody else.  Pack capacities fall between 2600 and 4000 mAh and they are all rated at a 30C  continuous discharge rate with 60C burst rate.  There's also a 6.4v 2500 mAh receiver pack rated at 5C discharge.  All car packs feature a hard case to keep the batteries safe and Venom's cool Universal Plug System, so no matter what kind of plug you run on your cars, these batteries will work without soldering.  But best of all, these new batteries will be available for very reasonable prices and they should be available later this month.
Click the LiFe tab on the batteries page of the Venom web site for more info about these new batteries.