Venom Strikes the Scorpion!


Today the Venom Group did a good job of filling my mail box with Venom Press Release goodness! Check all this stuff out!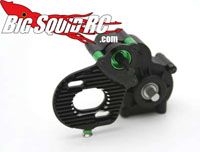 First up is the Venom Heat Sink Motor Plate for the Axial Scorpion. It's is CNC Machined from 6061 aluminum and finned for optimum motor cooling!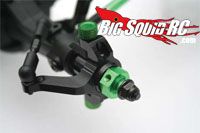 Next up is the Venom Steering Knuckle for the Axial Scorpion. It's also made from the 6061 aluminum and comes with some sweet king pin covers to protect and add some bling!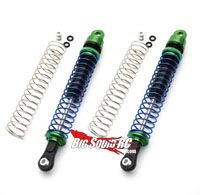 Up next are the Venom Alloy Shocks. Green anodized with threaded shock bodies and two sets of springs for fine tuning.

Venom Also brings some new aluminum battery mounts to replace the stock plastic ones. This should help keep that chassis nice and rigid. Wow.. so many new parts! You Scorpion owners just got a new grocery list! I wonder how long before I see this stuff out in the wild.
Wrapping up this attack on the Axial Scorpion, Venom has a new upper link mount with a factory installed chrome steel ball with aluminum liners to capture the stock upper link for smoother operation. And finally a gear adaptor that adds rigidity to the stock plastic gear for optimum performance.
All these new Venom parts come with all the necessary hardware for easy installation! Wow.. a few more parts and they will have a complete crawler! Hehe.. lets keep our fingers crossed.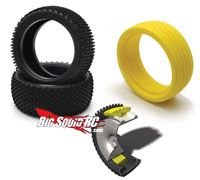 In other Venom news that isn't Scorpion related, they now have a new tire called the Forty-Five with Griplox Inserts. They are high performance race tires that feature a wide 45mm contact patch and a asymmetrical 45 degree outside pin row design for optimal traction. No more trimming square pins to tune that tire traction. Those inserts look pretty sweet as well! I'm a big fan of inserts!