Venom thinking about the bashers?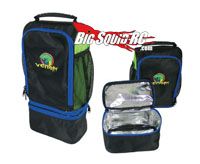 While this probably isn't the top Venom news story of the day, I think it's a good one. Venom has just announced this RC Transmitter Bag with detachable cooler! At first though.. you are probably thinking.. WHAT THE?! But thinking about it a little more, I own a expensive transmitter that I like to keep protected, and 90% of the places that I go RC, I usually have a smaller cooler with energy drinks or something in it. Now i can have both in one! Very cool! Glad to see someone thinking outside the box!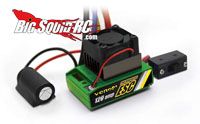 Next up is the Venom 120 amp Pro Brushless ESC. It's compatible with sensored and sensorless brushless 540 motors as well as all 540 brushed motors. This is pretty impressive. A lot of the top ESC's wont do both. It has all sorts of cool features, with one of the coolest being that portable programmer! No longer do you have to guess that you have the correct settings, or bring a lap-top around with you. I'm a big fan of technology like this, and wish more companies did this to make it easier on us end users.

Wrapping up our Venom news today are two new boats. The Venom Killer Vee and the Straight Jacket. Both boats come RTR (with battery pack!) and is perfect for the small pond or pool, and should satisfy those small urges some of us bashers get to own a boat.


With a price tag under $90, these could be just the right amount of fun you are looking for.