Venom Volt Check LiPO Battery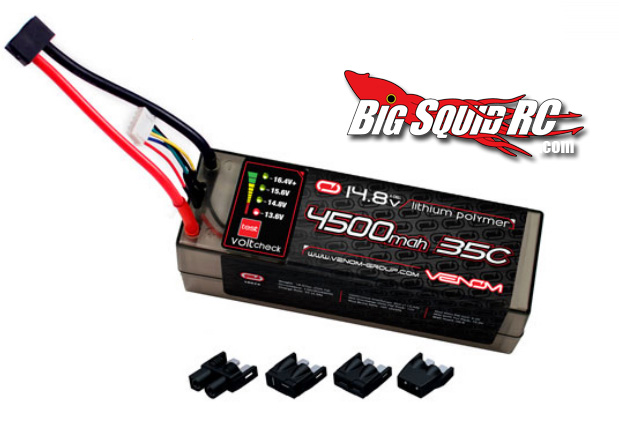 Venom might have people lining up for this one. They just introduced the first batteries with a integrated voltmeter called the Venom Volt Check LiPO Battery. You press a button on the LiPO and a series of LED lights will indicate your charge status. Available in 7.4v and 14.8v versions. Comes with balance plug, Venom Universal Plug and their Lifetime Battery Replacement Plan! Retail price for the 7.4v 4500mah is $60 and $114 for the 14.8v.
Make sure to visit the Venom-Group.com site for more details.