Video – Pro-Line 1981 Ford Bronco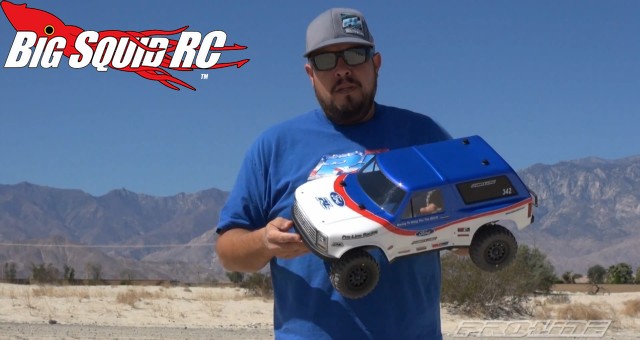 The folks over at Pro-Line have a cool video showing off their 1981 Ford Bronco body. Watch the video to see the PL crew getting in some bashing action and make sure your sound is turned up to hear the realistic engine sound effects that really add to the video. If you want one of those Bronco bodies for yourself, they have a part number of #3423-00 and are priced at $37. Hit up This Link for more information over on Pro-Line's website.
Pro-Line has also announced free shipping on all orders for the entire month of April. If you don't have a local hobby shop to get your PL gear from, hit up This Link for more details of their free shipping offer.
Do NOT Click This TGIF Mystery Link.