VP Pro USA Black Friday Sale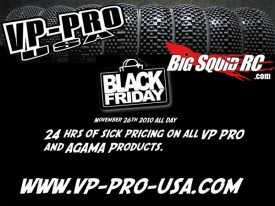 VP Pro USA is not only giving you 15% off everything  on Friday (use code: VPBLACK),  but they also have various different BLACK BAG items throughout the day at killer prices.
But wait, there's more! While supplies last, every order on Friday will get a FREE black VP PRO shirt!
Log on to VP Pro USA on Friday, and take them for all they're worth!