We Have Our ARRMA Granite Winner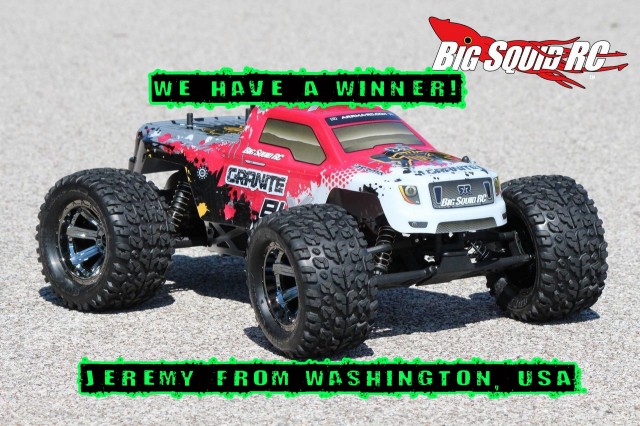 Congratulations to Jeremy V. from Washington, USA. He is the official winner of our ARRMA Granite BLX ! If you missed it, you can check out the official giveaway right here. We had over 7000 entries for this one! Wowza!
We will be sending an email your way Jeremy to get all the info we need. Congrats again! Don't forget to save that awesome box with the Big Squid RC logo on the front!
Didn't win this time? Don't worry, we have ANOTHER awesome contest right around the corner, stay tuned!