We Have Our Pro-Line Winners!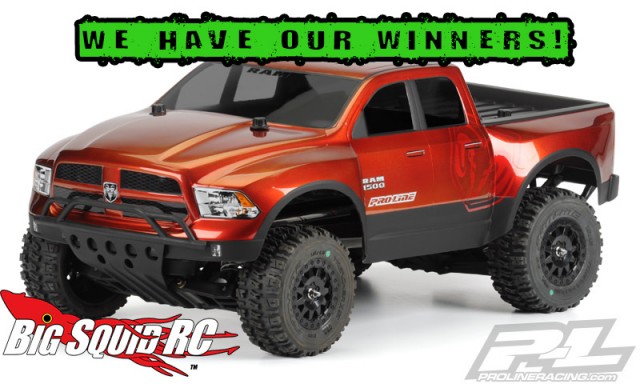 We have our winners for the Pro-Line Racing Ram True Scale Body Giveaway!
Congratulations to Keith C. from PA on winning the Short Course truck version of the Pro-Line 2013 1500 Ram Truck.
Congratulations to Shawn K. from Nevada for winning the Monster Truck version of the 1500 Ram!
Both winners will be sent emails to get their details. They have 5 days to get back to us with their information or they forfeit their prize, and we pick again.
Didn't win this time? We have more contests coming up really soon, and by that I mean REALLY soon, so stay tuned!