WE MADE IT!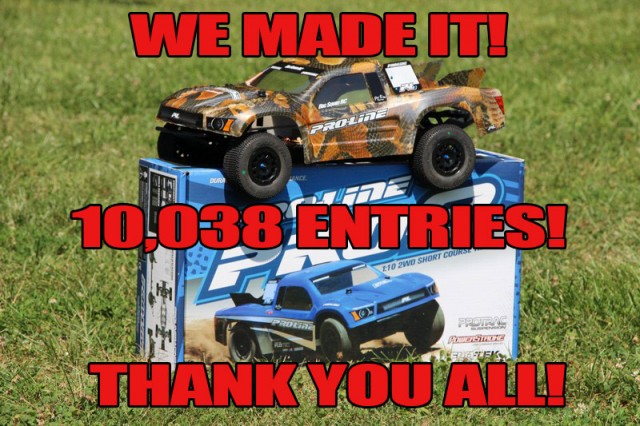 Thanks to hundreds of last hour entries in the Pro-Line Pro-2 Contest, we just made it! You put us over the top and we got 10,038 entries!!
Thank you all for participating! Winners will be chosen, verified, and announced Friday Morning!
Thanks again to Pro-Line Racing for making it all possible!