What's New at Big Squid RC Headquarters?
We get emails and forum suggestions of products that we should check out or review, and I thought I would take a moment and let you know the some of the stuff we have in the works.
First up, we have started to mess with the new Duratrax RT-X 27! Fastest monster on the block? Can't wait to find out! Out of the box impressions are good. I like the new chassis design, and those rims rock! We will be putting this truck to the test in the very near future!
Does size matter? Yes.. yes it does! I have seen a few 5B's in action, but never got behind the wheel of one. This thing is intimidating! It's big, heavy, and awesome! The box took up the whole office, so I stepped outside to take the next shot. Snow! I haven't put any fuel in it yet, but I am really looking forward to this test! Might not be able to wait for the winter thaw, will try and hit the indoor track soon, run over a few tiny 1/8th scales! LOL. Maybe I'll be brave enough to winterize it and hit the snow drifts? Does HPI Racing make a snow plow for this thing?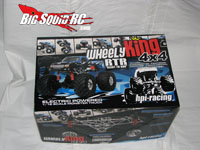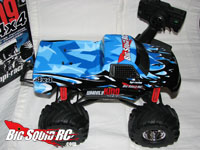 We have heard nothing but good things about the HPI Racing Wheely King! It sounds like a fun little basher, and that's what we do! Sounds like a must have! Will also be looking into doing a crawler conversion! Wheely's usually = good reviews! Bring on the fun!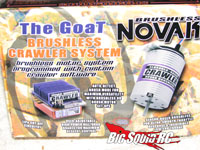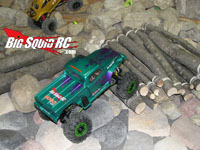 Also, a few things you have already been reading about, the Team Novak brushless GOAT system that I put in my crawler. This system is awesome! I'm pretty new to the crawling sport, but having just won an event with it last week, I have to say this system rocks! Look for the review coming soon!
Wow, there is a lot of stuff in the works! Have any questions you want us to look into on any of these products while we are testing, drop us an email, or post it up in the forum.