What's new from Panther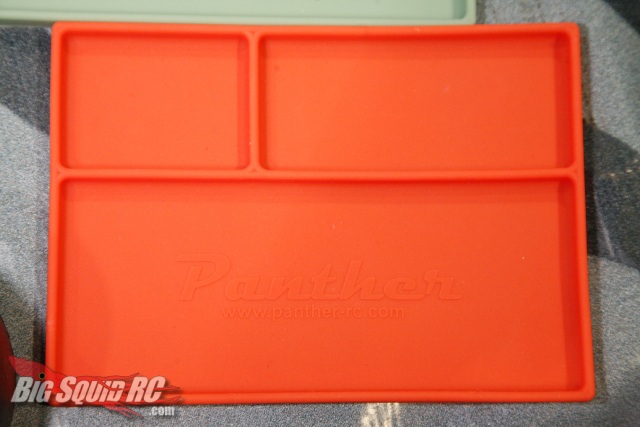 The molding magicians at Panther have a few new products here at IHobby. The one above is a new parts mat made from super flexible silicone. They're perfect for holding screws, shocks, bearings and other small parts that have a terrible tendency to roll away when you turn your back. The one pictured above is one of the first prototypes, taken off the mold only last night. Panther is saying they will have multiple colors available and are targeting a release around the first of next month.
They are also showing off their new 1/8 scale buggy tire, the T970, which features a bar type tread pattern and sticky rubber. And finally they have also announced that their insanely popular paddle tires will soon be available for 1/8 scale vehicles as well as short course trucks.