When Hobbies Collide: Kyosho + Gran Turismo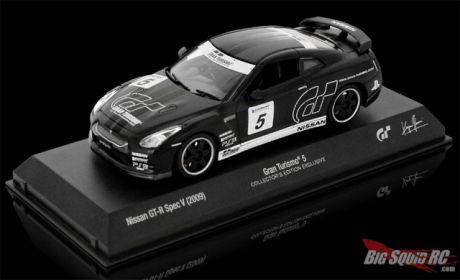 It's always cool to see our favorite hobby get a bit of notice in other more mainstream pastimes like movies, tv, and full scale racing.  Today brings a bit of attention to one of the biggest and oldest names in R/C, Kyosho.  Gran Turismo 5 for the PlayStation 3 is coming this November, and it will be appearing in multiple editions.  The Collector's Edition includes all kinds of extra goodies, including the Kyosho made 1/43 scale die-cast replica of a 2009 Nissan GT-R Spec V with a Gran Turismo paint job designed by Gran Turismo's creators, Polyphony Digital.  Unfortunately it's not an R/C car, but it's still cool that Kyosho was involved.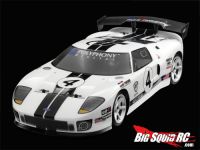 This isn't the first time that Polyphony Digital has had dealings with R/C companies with their Gran Turismo franchise.  HPI Racing and Polyphony created a special edition E10 chassis with a Ford GT body decked out in Gran Turismo style with the release of Gran Turismo Prologue.
Check out the PlayStation Blog for more info about Kyosho's special edition collectible.