Wildman Adrian Cenni – Full Scale Barrel Roll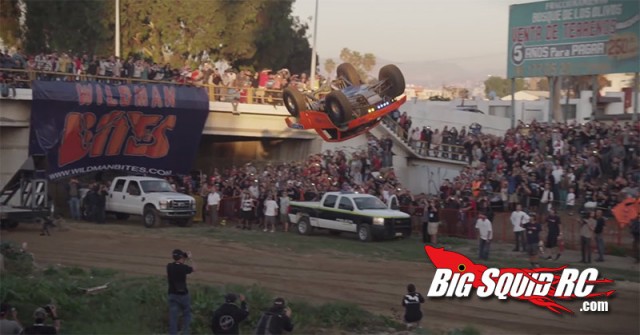 I pull this move off all the time in the RC world, ask 'Wrench' or Tim or Cubby.. heck, it's in several of our videos. Ok, maybe not on purpose, but it happens. Here's we are doing it in 2008 with a HPI Baja 5B CLICK HERE!
But when you see a full scale truck do it, surrounded by thousands of soft squishy people behind the safety of caution tape, it takes it to a whole new level! Congrats to 'Wildman' Adrian Cenni for pulling off the stunt!
He didn't even credit our Baja video for the idea!