Win a Brand New Helion Invictus and More!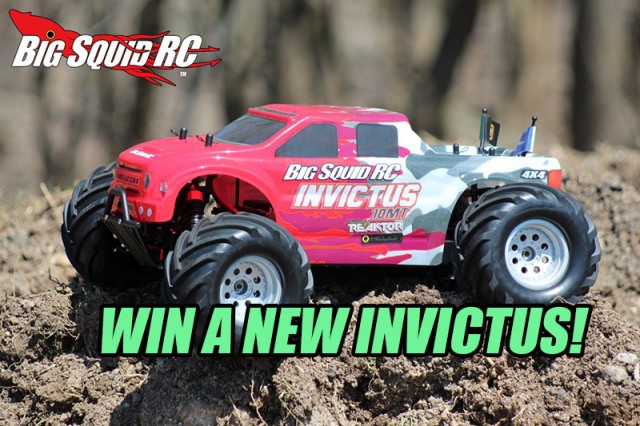 Ok, so if you haven't heard about our Big Squid RC Bash and Swap Meet, you need to click that link! To help us get people excited for the bash our friends from Hobby Town USA Orland Park have given us two vehicles to give away! A Helion Invictus and a Helion Animus.
So how do you enter to win? (I heard someone yell from the back)
Easy! You need to CLICK LIKE on two facebook posts. One is on the Big Squid RC Facebook Page and the other is on the Hobby Town USA Orland Park page. We will then take all those people that entered, and randomly choose a winner of the Invictus on August 2nd! You do NOT need to be present to win, but you do need to live in the USA.
Then at the Big Squid RC Bash on August 3rd we take whoever is attending that also liked those posts. Those people that show up to the bash will get SPECIAL raffle tickets! And we will choose a winner live at the bash and hand them a brand new Animus! (You need to be present to win) So if you are attending the bash, the odds of you winning are probably pretty good! We will also have a TON of other stuff to give away, this is the first of many announcements to come.
So what are you waiting for? Go find the two posts on the Facebook pages, and like them for a chance to win!