Win a DuraTrax Evader DT! – Update: Sorry, you missed it…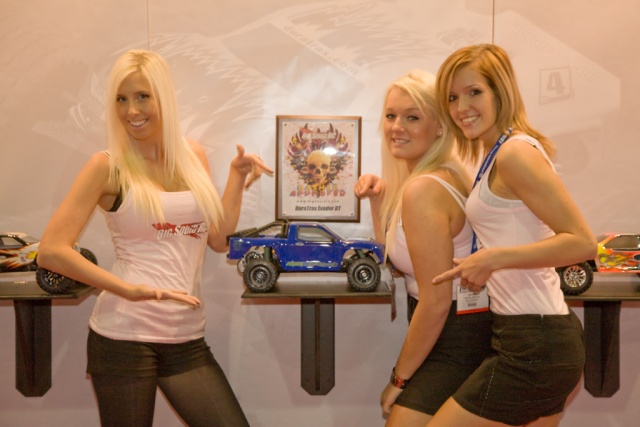 UPDATE: The Deadline for entries has now passed, if you missed out on this one be sure to keep any eye on our front page for more giveaways in the very near future.
---
To celebrate the awesome Evader DT receiving a Basher Approved award, DuraTrax gave us one new Evader DT to give away to you!
To enter this give-away you'll need to have an account on Facebook OR Twitter.  Due to radio export restrictions and various laws this contest is only open to residents of the United States and only those that are 18 years of age or older.  If you aren't old enough, have your parent or legal guardian enter for you.

For entry via Facebook, just go to the Big Squid RC Facebook fan page and click on the Like button next to our name.  Then you gotta help us spread the word to all your Facebook friends, so go back to your profile page and send out a status update on your Wall with the following:
Win a DuraTrax Evader DT from BigSquidRC.com and DuraTrax! Info at http://bit.ly/bsrc-dt

For entry via Twitter, follow our Twitter account @bigsquidrc and then send this tweet using your Twitter account:
Win a DuraTrax Evader DT from @bigsquidrc and DuraTrax! Info at http://bit.ly/bsrc-dt Please RT.
If you don't send that tweet, you won't be entered to win.  BUT only send it once, spamming it repeatedly will get you disqualified from the give-away (trust us, we can track this stuff) and make your followers angry.
Also, if you've already "Liked" us on Facebook or followed us on Twitter, you DO NOT need to unlike/unfollow and then relike/refollow us, just log in to your account and send out the status update or tweet and you'll be good to go.
The entry deadline is December 24th, 2010 and the drawing will be held on December 31st, 2010!  The winner has one week to respond, if they don't, we'll draw a new name.  Start off the new year with a brand new Evader DT, enter today!
For more info about the DuraTrax Evader DT, be sure to hit up the DuraTrax web site.  Also check out our Evader DT review and also our Evader DT Week special section.