WIN This Custom Painted Parma Fifty Five SC Body!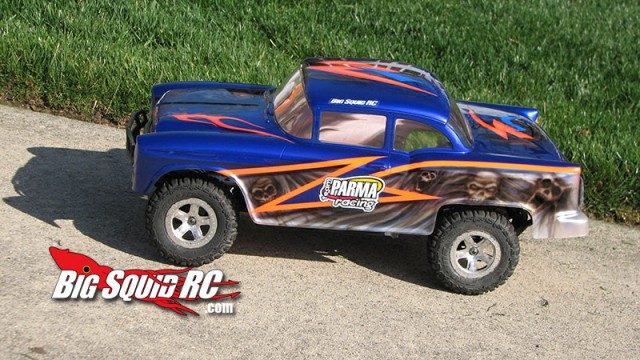 We got our hands on this awesome custom Parma/PSE body at the iHobby Expo last month where artist Charlie Barnes was painting up some killer stuff, and people could ask questions and check out his awesome painting skills. You can see the article we did on their booth HERE.
The body is the new Parma Fifty Five SC Baja, and it's ready to go on your ride! As you can see from the pictures we haven't cut out any holes for the body posts, but we wanted to give you an idea of what it would look like on a truck.
So, what do you need to do to win? Easy. You need to leave a comment here or on this facebook post, and like this post on our Big Squid RC Facebook Page. We don't really push our FB stuff, so why not show it a little love right? Residents of the continental US or Canada only! Sorry, but paying $50 to ship a $35 body out of the country just isn't working for us lately. LOL.
Winner will be announced Friday, 10pm CST, and will be drawn randomly from all valid entries! Good Luck!
So what are you waiting for? Go LIKE this post.
Special thanks to artist Charlie Barnes and PARMA for the body, make sure to stop by their Official Website.