X Factory SCX-60 mid motor short course truck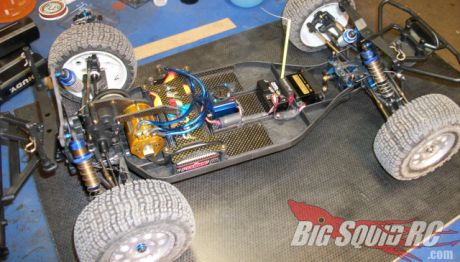 X Factory, which is known for their mid-motor chassis conversions for Associated's RC10B and 10T, has just posted a new gallery of photos of their prototype short course conversion chassis. The SCX-60 conversion is only available through special order from X Factory as each chassis is hand made by putting two chassis together and bracing them with carbon fiber plates. This conversion includes the chassis only, you'll have get an X-60 conversion kit to complete the package.
Click through to the X Factory site for the gallery, and follow this link for more info and how to order.