Xpert WR Waterproof Servos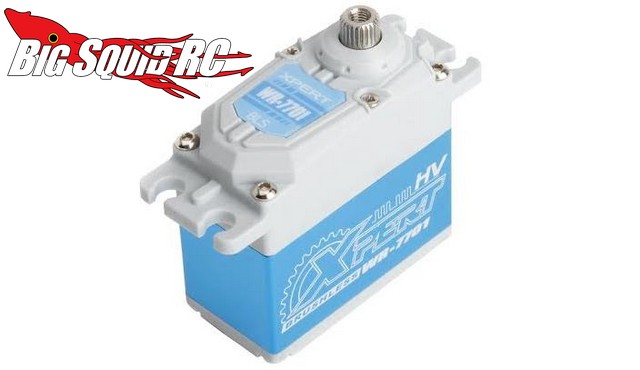 Have you ever been bashing in a parking lot and "SPLASH!!!", you just found the only water hole in a 5 mile radius? Yes we have too, if you aren't prepared it could be an expensive mistake.
The Xpert RC crew has just announced their new line-up of waterproof servos. There are three different models to work in everything from 1/10th to 1/5th scale and they were designed to be completely submerged in water (IP67 rated). Hardened steel gears make them tough, while advanced firmware gives precise control with no buzzing noises.
The WR-4401-LV is rated at 280.93 oz-in of torque and .077 sec/60 for speed (at 6.6 volts). The WR-6601-HV busts out 360.88 oz-in and .118 sec/60 (at 8.4 volts), while the WR-7701-HV is rated for 485.8 oz-in at .126 sec/60 (8.4 volts). All the WR line servos are street priced at $99, get complete details At This Link over on Xpert's official website.
Click Right Here for more Xpert news on BigSquidRC.