XRay 2013 Spec XB9 Nitro 8th Scale Off-Road Buggy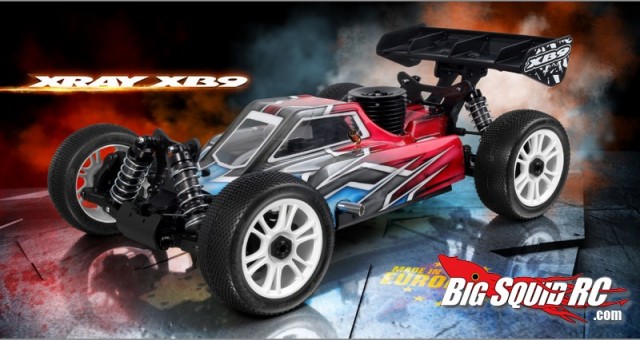 XRay sent out teaser information on their 2013 spec XB9 8th Scale Buggy at the first of the year, now they've released full information and photo's. The 2013 XB9 is a culmination of years of testing and research, surely it will go down as one of the most elite 8th scale racers ever produced.
The changes for the 2013 XB9 include-
* New longer and wider chassis for increased stability and weight balance
* New engine position and internal component layout to improve performance, efficiency and durability
* New updated side guards
* New fuel tank with floating stone type fuel filter
* New high-torque clutch set
* New heavier high-torque flywheel
* New high-torque clutch shoes
* New high-torque clutch springs
* New 16° caster blocks suitable for majority of track conditions
* New steering blocks for increased corner speed
* New Ackermann position for increased corner speed
* New HUDY Spring Steel™ turnbuckles with new size
* New front shock tower with new roll center positions
* New rear shock to accommodate optional longer chassis brace
* New longer muffler mounting to accommodate all types of mufflers
For more information on the XB9 check out the official XRay Website, and for even more XRay news check out THIS link right here on BigSquidRC.