Yokomo showing off prototypes at Shizuoka Hobby Show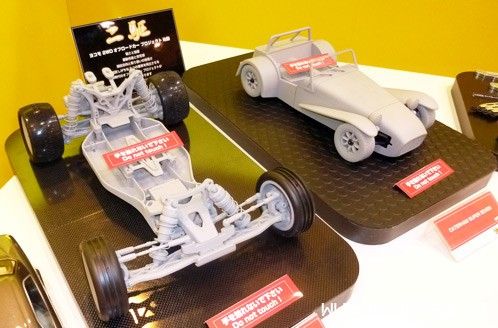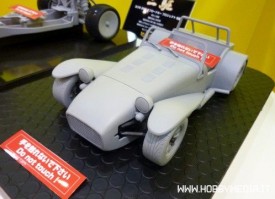 Our Italian friends at Hobby Media.IT have been covering the Shizouka Hobby Show over in Japan and, as always, a few interesting R/C things are popping up.  Yokomo, as is usual with them, are showing off a couple new prototype vehicles at the show.  The big one is their new 2wd 1/10 scale buggy, but little information was available other than it not being a final design.  The other item of interest is a small prototype of a Lotus/Caterham Seven.  The Seven has always been one of my most favorite cars in the whole wide world, if Yokomo sets about making a scale R/C version I just squeal for joy.  But the gang was tight-lipped about their offerings, so we'll have to wait and see.
We'll be posting a bit more from the Shizouka Hobby Show, there's a few other cool things that showed up.  Thanks to Hobby Media for the pics and info.