Yokomo Team Up Garage Falken 86 Drift Car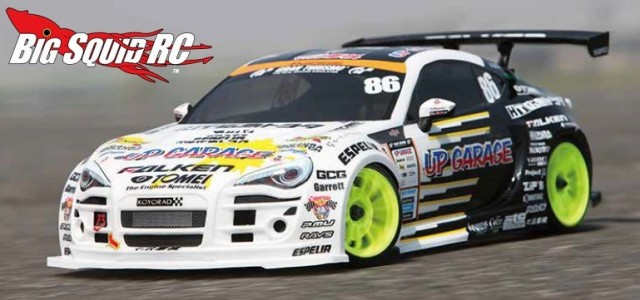 The crew over at Yokomo have announced their latest on-road machine, a D1 version Up Garage Falken 86. This is a 4wd tenth scale kit that should be a lot of fun to slide around your cul-de-sac. The Yokomo drifter has an aluminum motor mount, plastic chassis, oil shocks, and comes with a full bearing set. While its running gear looks solid, the highlight of the car has to be its trick looking wheels, tires, and body.
The Yokomo Up Garage Falken 86 has a part number of #DP-UF86 and is scheduled for a late April release.
Want more information on rc drifting? Check out This Link on BigSquidRC.