Your Cub Report, 08.02.09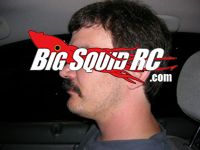 I grew up on Hi-Torque magazines. I've been told half of what I write needs looking up on Wikipedia, so for you not in the know peeps, Hi-Torque is a magazine publisher based out of SoCal. Anyways, I was a huge motocross fan, and Hi-Torque publishes the iconic titles of Dirt Bike and Motocross Action magazines. Growing up in the 80's, the walls in my room were littered with fantastic photos of Rex Stanton, Bob Hannah, Chuck Sun, Johnny O'Mara, Mike Bell, (all were famous motocross riders from the early 80's) and tons of others, all supplied by Dirt Bike or Motocross Action. The photos seemed to make the sport larger than life, but it was the writing inside that truly made the mags well worth buying. The guys working at those mags just weren't doing it to get a paycheck, they lived their sport, and luckily for us readers, they were also exception writers. Jody Weisel (editor for MXA) could make even the most boring day at Chicken Lips raceways an epic experience. Rick Sieman (editor at Dirt Bike) could write dirt bike stories that could make the most core of grown men cry. And my hero, Mr Know It All, aka Vic Krause (who stills lives in greater Chicago metro area and formerly wrote for Dirt Bike), verbally tormented those who dare write in stupid letters.
RC has always been good at showcasing "how to" articles, but that's about it. No epic editorials, no incredible photos to make the pros look like living legends. Sure, there have been some good issues put out here and there (most because of Frank Masi's passion for the sport), but as a whole, the RC mags have been un-interesting and un-entertaining.
So where am I going with all this? Stephen Bess took over the lead role at R/C Car magazine (a Hi-Torque publication) a couple years ago. After meeting him a couple times, it was obvious he is not the most affable person on the planet, but he certainly is core for the sport, and honestly cares about putting out the best magazine he can. Up to this point, Bess and Waldo have made some forward strides with R/C Car, but nothing epic. Cue the September 09′ issue. I am rarely surprised by what shows up in an RC mag, but I'll be damned, the Sept 09 issue has an honest to goodness shootout- the HPI Savage Flux vs the mighty Traxxas Revo (and yes, you'll have to buy the mag to see who wins)! Pigs do fly! Heck has frozen over! Now, while a couple of their test categories were a bit "goofy", they do come up with a winner, something I never thought I'd see in an RC mag. I have to give props to Bess and Waldo, they are on the verge of going where no RC mag has gone before, one that's truly enjoyable to just plain read. It's my job (and nature) to rag on the RC mags, but it's also my job to be honest and give credit where its due, and the September issue of R/C Car is actually worth your hard earned cash this month.
Ok, you all suffered through my R/C Car rave, so on to some BigSquidRC service announcements.
BASH-A-PALOOZA is coming FAST! Get your bash truck ready and support your sport, be at Leisure Hours on August 16th 2009 for some good ole' fashioned basher fun. It's the bashers turn to take over rc nirvana, hope to see you there.
I just came up with a new contest for BigSquidRC. I didn't pre-approve this with our editor Brian, I like surprising him from time to time. So here's the contest. We (or just I??) want to see your gnarliest post-crash picture. Remember the pic you took of your T-Maxx after you hit a curb doing 60? Or the time you broke your chassis in six places on your drag car after wrapping it around a telephone pole at 80? Or the pic of your Slash after it got ran over by the garbage truck? Shoot your gnarliest "after" shot of your crashed car/truck before the end of the month, win a cool prize, and have your picture posted up on the front page of BigSquidRC. Check back to The Cub Report next week to find out what the cool prize is.
We posted the results of our LiPo Battery Shootout a couple days ago and so far still no epic meltdowns from battery company owners. Whew! We've even gotten a couple of "kudos" emails (never thought I'd see the day). If you haven't checked out the entire review, please do so, and spread the word on it. I'm certain all your friends looking to buy new Li-po's will appreciate all our hard work.
That's it for this week. Thanks for reading, and support your local tracks and hobby shops!
Your Cub Reporter