Mamba Max Pro from Castle Creations is Shipping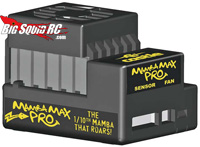 While we have not seen an official press release, we have heard some rumblings that the Mamba Max Pro we caught in the wild a while back is now in stock, and shipping out from Castle Creations !
So if you had one on order, you'll probably be seeing it in the mail soon!
Check the official Castle Creations Web Site for more details.