Novak Mongoose Crawler Micro Brushless System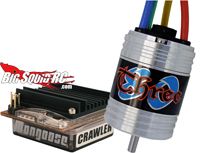 Team Novak has just announced the Mongoose Crawler Micro Brushless System – 18.5T. It's the first micro sensor-based system designed specifically for 1/18th scale rc rock crawling vehicles! It's fully programmable with all the same features as the Novak GOAT system.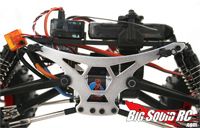 Time will only tell, but if it's as good as the Novak GOAT, then sign me up! It's a powerful 18.5 turn motor that fits in a 380 sized package. There are a ton of details in the press release which will be posted over in the NEW Product Forum for your reading enjoyment. This seems like a obvious upgrade for the Losi Mini Rock Crawler.