RC Pro and Caster Racing USA Team Up for Deals!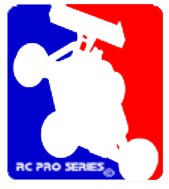 The RC Pro Series and Caster Racing USA have temporarily joined forces to help kick off the new 1/8 electric 2009 season with a bang!
Since Caster is currently the only true electric buggy and truggy manufacturer on the market, yet are unrecognized, they offered to do a great promo that will help RC Pro and YOU!"
Caster Racing has announced that they created a promo sku for their cart that will take the Fusion race roller all the way down to $250. This is a $100 savings!! What a great way to enter the 1/8 scale electric races. This is an assembled buggy just add radio gear, speed control, motor, servo and batteries! This gives you the freedom to choose the electronics YOU want!
OR for those who want to step up to the Pro Fusion instead of the Race Roller the code will give you a $50 discount off the Pro.
Now you are probably asking yourself how this benefits RC Pro. RC Pro has decided that with proof of purchase, a person can receive a free RC Pro membership. That is right. On top of getting the fusion discounted, with proof of entry, Caster Racing will pay your RC Pro membership or membership renewal at your 1st event of 2009 ( a $20 value) as long as the buggy was purchased through Caster Racing USA.
This is awesome to see these two working together to bring everyone some savings in these tougher times! Were also excited to see Caster starting to make some waves in the industry. First by signing our pro driver Tim Mohr, and now teaming up with RC Pro Series to bring us some awesome 1/8 scale electric buggy action!