Team Novak – HV Pro Brushless Conversion Review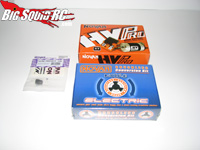 Over in the RC Reviews section we just posted a write up on the Team Novak HV Pro Brushless system. This whole system is pretty dang awesome. If you are thinking about doing a conversion, go check out Novak's kits!
Click Here to jump right to the review.
Thanks for helping out Bill! I think we really gave that buggy some new life!