THE Cub Report, Version- Special Edition, Traxxas Slash 4×4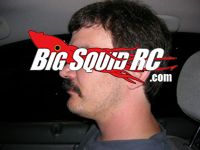 You know I couldn't pass on posting something when such a big announcement happens!
I'm sure the "Big Guy" is looking for the edit/delete key already since this isn't my normal report.
So read fast.. haha
So lets continue shall we?
For those of you that have been living under a rock the last 4 hours, here's the essential scoop on the new Slash 4×4.
1. 4 wheel drive Short Course truck
2. Comes stock with brushless and 7 Cell Ni-mh battery
3. Comes stock with 2.4 Ghz radio system
4. Revo diffs
5. Licensed BFG Tires
6. Rumored (I repeat- RUMORED) LHS Price is to be $399
7. Release date Rumored to be mid December 2009
Word out of the Traxxas camp before the unveiling was their new truck was going to
be "huge" and "revolutionary". I must say that Traxxas has become a true leader, not a follower. One look at their incredible T-Maxx, or the original 2 wheel drive Slash proves that. One look at their new Slash 4×4 proves they are leading the field in the 4 wheel drive electric short course field as well. If you need proof of leadership, just start the countdown clock to AE, Losi, and others releasing electric 4×4 versions of their short course trucks.
Here's a few quotes off random message boards about the new Slash 4×4.
"home run guys, exactly what I was looking for"
"okay yeah i'm drooling"
"It looks cool, but with them forcing the battery pack, brushless and 2.4ghz on you, I'm sure it'll be $$$"
"The only thing that I can criticize on is the 32 pitch gears"
"I am sooooo glad it's a whole new chassis layout and not a revo rehash"
"I don't see why anyone would want this over an e-converted slayer or an sc8e"
"Single battery is a big selling point to me"
"This thing is AWESOME. New suspension geometry and everything"
So here's my skinny from the Cub view of things-
High's-
1. Love the licensed BFG tires- the closer to realistic, the better.
2. Good looking truck overall.
3. 4wd makes driving on nearly any surface easier. Easier always equals better.
4. Mostly new design is great to see, glad it's not Revo/Slayer based.
5. Comes with a slipper clutch, the driveline thanks you Traxxas.
6. Driveline looks very durable- 32 pitch gears and Revo diffs.
Low's-
1. Price. We Do Not Know exactly what the Slash will be selling for, but if the rumors are right, it's gonna be a bit high. Is the truck worth $399? Most likely hell ya, but a $399 price point will eliminate it from the majority of bashers budgets. A Slash 4×4 with a non-2.4Ghz radio, no battery pack, and powered by an E-Maxx motor and speedo would have come in at a much more attractive price point, while most likely yielding nearly the same performance.
2. Comes stock with 7 cell Ni-mh battery. Yes, real noobs don't have any batteries, but most hobbyists already have plenty just sitting around. Why do I want to pay extra for a battery that Traxxas has picked out? No thanks, I'd rather pick out my own.
I've got one more bone to pick, but this one doesn't fall on Traxxas's shoulders. (So Traxxas, if you are reading this.. I'm not blaming you) Ever notice in a 2wd Slash how pretty much every motor tends to run hot? This isn't really Traxxas's fault, as they designed a great, extremely durable truck. A 2wd Slash has a beefy (and heavy) drivetrain, which is required for running huge brushless power. The 2wd Slash also has a lot of air drag due to the large short course type body, also a requirement to achieve the proper look. Unfortunately, the combo of a heavy truck with lots of drag equals pushing every single 10th scale speedo/motor system to the limit.
This will only get worse on the 4wd Slash. The 4wd has another diff to spin, more driveshafts, and simply more weight. Throw in a muddy track on a hot summers day, and I can't think of any 10th scale power system that will be able to push this beast around (at a fast clip) without running hot. This looks to be the reason why the truck comes stock with a 7 cell Ni-mh pack. To help keep heat down, Traxxas installed a fairly low kv motor which is geared relatively conservatively. To get a reasonable amount of speed, the extra voltage of a 7 cell Ni-mh is simply a requirement.
Also in the press release today, Traxxas states that a Mamba Monster system bolts right in. The Mamba Monster system works great and should easily power a 4×4 Slash, no question about it. But, it costs $100 more than an entire 2wd Slash does, and is going to like some fairly expensive/high cell-count batteries for lots of top speed. This isn't Castle's, nor Traxxas's fault, it's simply the cost of technology. The real problem here lies in the need for a proper power system. A power system with perhaps slightly larger motors, 10th scale pricing (I repeat, 10th scale pricing!!!), that can propel the new era of heavy driveline/high drag short course trucks to eye opening speeds on only a 2S battery pack- without overheating. Maybe Novak, Tekin, LRP and Castle are already working on this problem, if not, this should be project numero uno on their "to-do" lists this fall.
In closing, everyone and their Uncles dog already owns a 2wd Slash. For Traxxas to continue advancing the short course format, a 4×4 is the natural progression. A 4wd Slash is the next logical purchase for those that love their 2wd Slash, but how many buyers are willing to break out the wallet for close to $400? My guess is a lot of people, a lot of people that will be very happy with the quality and performance of their new Slash 4×4. Traxxas has a well earned reputation for quality engineering, reliability, and value that will help make it easier for those wallets to open.
Thanks for reading, look for the BigSquidRC official test of the Slash 4×4 very soon, support your LHS's and tracks, and get on that pre-order list for your Slash 4×4 ASAP! Also, if you haven't seen it, check out the pictures the boss posted earlier.
Your Cub Reporter